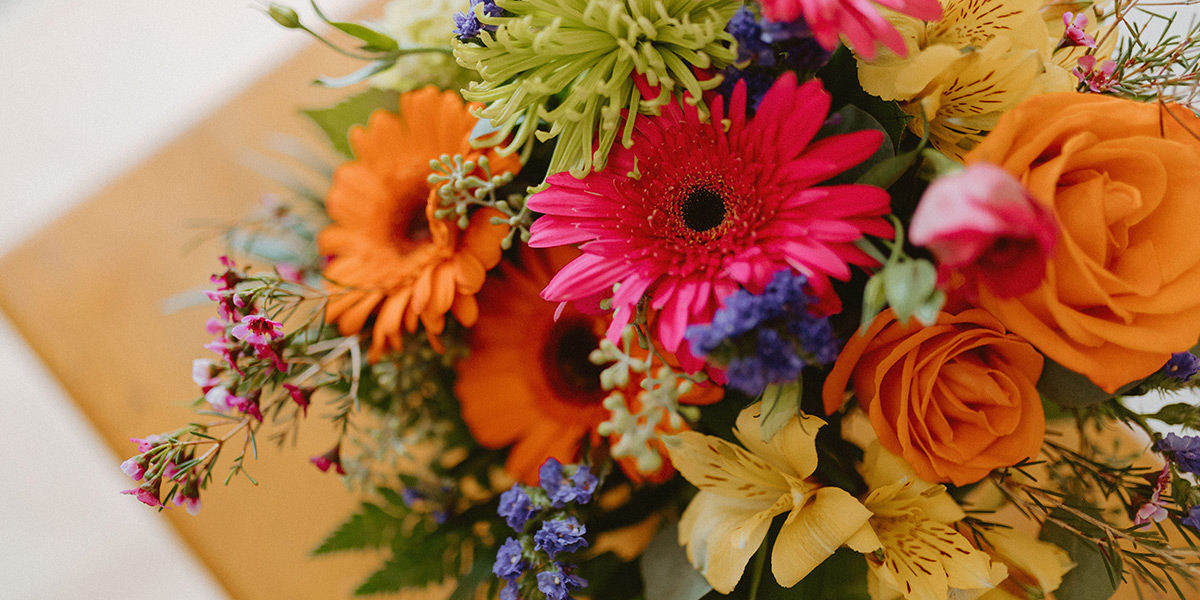 Fresh blooms on the regular
Send your loved ones (including yourself!) flowers, delivered on a schedule
Get started
Super Flexible
Customize your plan to fit your needs. You can edit, skip or cancel anytime.
Freshest Picks
Designer's choice. Enjoy a variety of only the best seasonal stems and greenery.
Perfect Gift
Gifts for family, friends or yourself. Delivered to the door of your choice.
How it works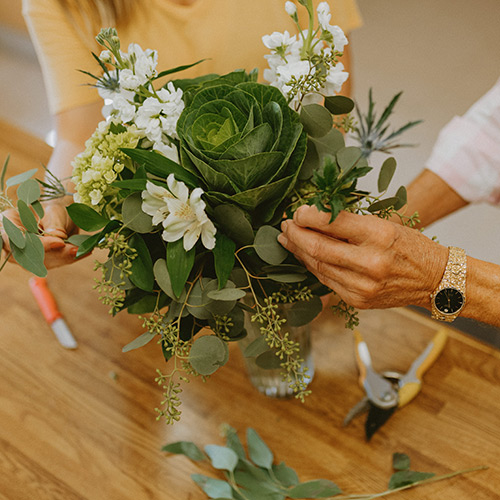 Customized Plan
Choose what size bouquet and how often you want them delivered. Monthly, every other or quarterly.
Sign Up
Upon checkout, you'll be asked to create an account so you can easily manage your subscription details.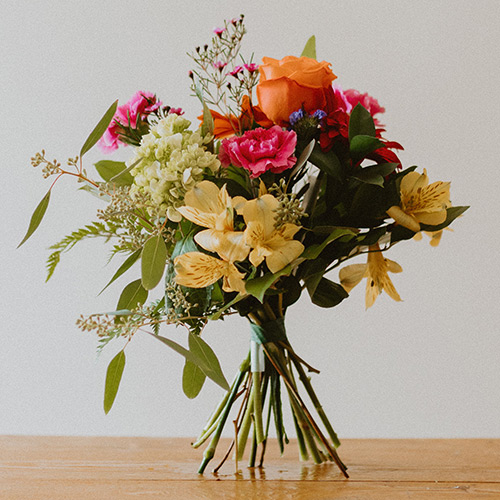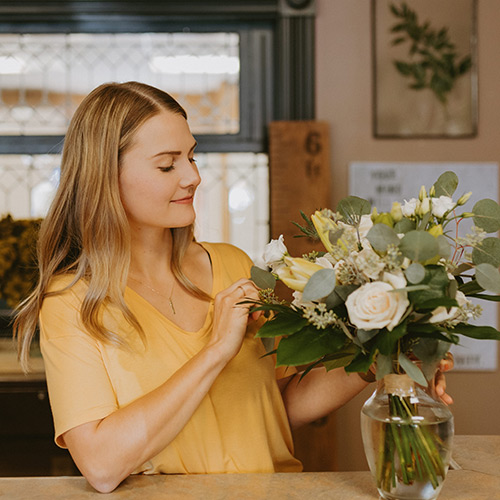 Prep & Delivery
We make your custom arrangement and hand-deliver it to the door of your choice on the schedule you choose.
Get started
Need to know
Good question! Each delivery contains a fresh, seasonal bouquet, straight off the truck, delivered to the door of your choice. We're really choosy about what goes into your floral delivery...and how it arrives at your door. From selecting only the finest seasonal blooms or traditionally beautiful bouquets, every bloom will be carefully prepared for a flawless arrival at your door.
Every Fresh Bloom Subscription is delivered with a complimentary vase on the FIRST delivery so that you can continue to use and enjoy it for deliveries to come!
Your first floral bloom subscription will be delivered within three days of the date your ordered is processed. All other deliveries will follow the delivery schedule that you have chosen and will be made/delivered at the same time for every recurring order.
Example: If ordered on January 18th your subscription will go out between January 19th-21st (closed Sundays). Your subscription will then continue to be delivered in following months between the 19th-21st.
We currently accept all major credit cards: VISA, Mastercard and Amex.
You will be billed for your first delivery immediately upon signup. You will be billed for future deliveries on the same date in the following months based on your preferred delivery schedule.
Fresh Blooms is a subscription service that automatically renews every cycle based on the delivery schedule you choose at sign up/check out. We want to make sure our customers don't miss a single bloom! We try to make this apparent on the site when you order or log into your account, but sometimes it gets missed!
You can cancel anytime, please just let us know! Please email hello@westbrooks.ca if you need help adjusting your subscription, we're always happy to help!
We'd be very sad to see you go! But if you must, here's how:
Go to your dashboard and log in to your Westbrook's account (you would have created this upon sign up!)
Once logged in, click on My Subscriptions on the left-hand side.
Under the header 'Actions' there will be a Cancel button. Click that.
Your subscription will then be cancelled. Your data will remain there if you ever want to start up again.
Please be sure to cancel your subscription before your next billing date to avoid renewing your subscription for the next cycle.
Please email us at hello@westbrooks.ca if you have any questions or to let us know what we could have done to make you happier!
Yes, you can skip or pause your subscription anytime by logging in your account and choosing to Cancel. Once cancelled, your data will be saved so that you log in and reactivate at any time.
*You will not be charged for skipped months
Absolutely! You can make changes on your delivery date! Just let us know when you want to receive the flowers and we'll arrange the delivery according to your request.
Feel free to send your changes to hello@westbrooks.ca
Yes! Log into your account and select the Addresses on the left-hand side. You can change the delivery address from your subscription there any time.
Please be sure to change the delivery address before your next billing date to avoid renewing the subscription to the previous address.
All blooms have different life spans, so it is hard for us to set a firm "freshness" period. However, we stand by our product, so if you notice your blooms starting to wilt within the first few days, or something just not looking right, please snap a photo and send it to hello@westbrook.ca along with your name, delivery address, and the date of delivery. We will promptly replace the flowers or upgrade your next delivery. Whichever you prefer.
Our floral subscription was created for the flower lovers. Whether it is for you, or it is a gift for someone you love, we are positive it will be enjoyed. We offer an ongoing fresh delivery of flowers straight to your door. Our Fresh Bloom Subscription members will receive more blooms in each bouquet than our cash and carry customers. This is because as an ongoing customer you will receive a discount on every bloom! To give you an example, if you select the Standard package for $34.95 subscription, you will receive a value of $45.00 in flowers per delivery!